Mower Boss Platform Installation Overview
PART 1
Using the proper drill template or by measuring a 10″ by 6″ rectangle, drill holes for the four independent mounting brackets. (Brackets and hardware are provided.  One 5/16″ hole is drilled or pressed in each corner of rectangle)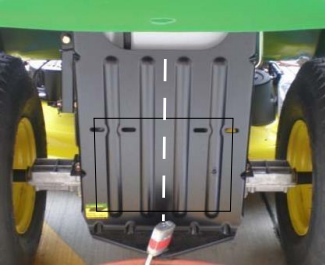 PART 2
Attach the four brackets with attached fasteners. Assemble platform and connect to u-brackets using hitch pins (provided).
Detailed steps of the installation process along with exploded views of the assemble will be provided once you complete your purchase.
Spray Boom Installation Overview (optional accessory)
The optional 3-piece Spray Boom installs easily to the Mower Boss platform using thumb nuts. It can be installed and removed in a matter of seconds.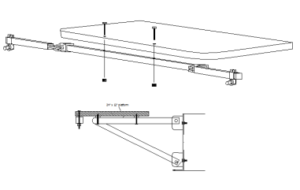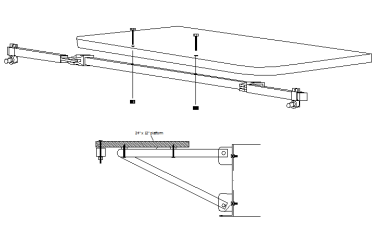 Spreader Mount Installation Overview (optional accessory)
This optional mount is to be used with a broadcast spreader. This mount is specifically designed to work with the Earthway M20 and M30 spreaders. This kit includes a push-pull control cable.