Mower Boss Platform Kit

$179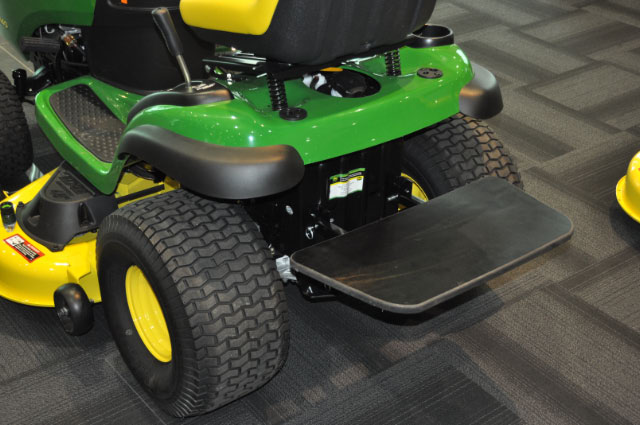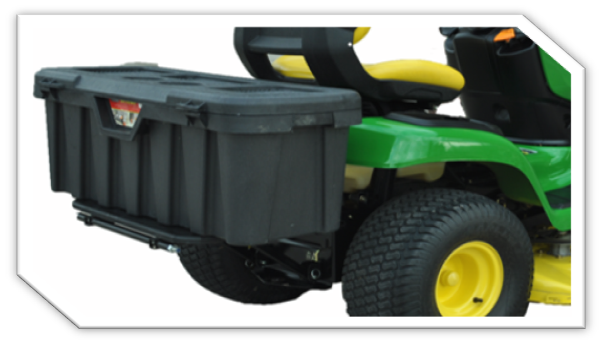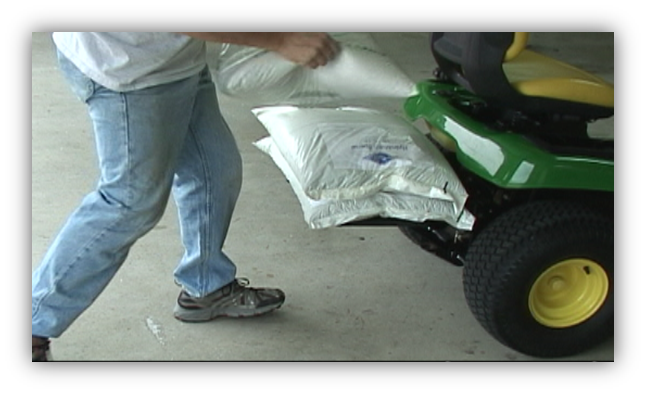 More about the Mower Boss Platform
Platform dimensions: 12″ x 24″ x 3/4″
Materials: Aluminum
Load capacity: Depends on the Mower chassis construction, normally about 120 lbs.
Features: quick-connect design uses hitch pins for hook-up to your mower. Once removed, the platform folds up and hangs on the wall or in a cabinet. Comes with platform and all brackets, connections, and hardware needed for attachment.
Let me ask you a question:
Why did you buy your riding lawnmower?
I've been in the industry for years. And I've asked thousands of people.
And I can tell you, most folks didn't buy their mower
Just to cut grass!
Most people value the reliability and convenience of the mower most. But the biggest reason they value it so highly?
Utility! Versatility!
Most mowers can bag, mulch, and discharge. They can haul stuff, scrape, spray, drag, tow, and attach.
Another common name for a riding mower is "lawn tractor". And that's exactly what they are. A mini-tractor that's invaluable to a property owner for doing just about anything around the house.
LET'S PUT THAT THING TO USE!
It's just common sense to capitalize on your investment. You spent good, hard-earned money right?
The MowerBoss platform is a great way to start using your mini-tractor they way it was meant to be used…
Introducing the MowerBoss Platform – it truly is the only universal platform on the market.
Owning three or four pull-behind-style attachments for your riding mower or ZTR will
a) take up most or all of your garage space
b) quickly make you go broke!
By using a standardized platform on the rear of the mower, attachments can be purchased without the rolling chassis. The MowerBoss Platform allows you to mount virtually anything to the back of your mower…
spreaders
sprayers
toolboxes
And of course, the platform also servers as a handy shelf for transporting items as far as your mower will drive.
Most of our customers can easily manage the fit-up and installation process.